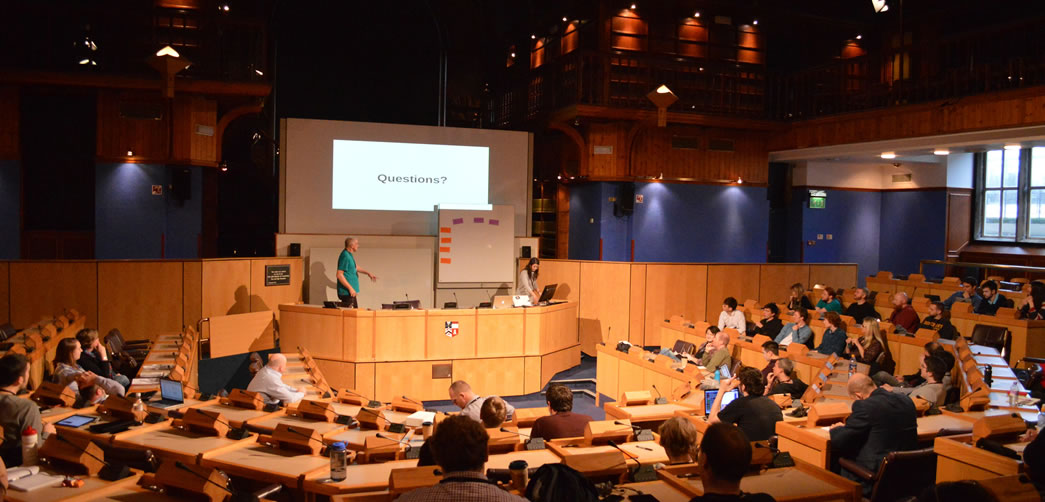 Update: 5 October, 2015
It is with much regret that we are cancelling the Northern Lights conference for 23 October, 2015. A number of different factors have led to this decision. There was no one thing that made this happen, but rather a number of delays in being able to make decisions to move the conference forward. Together, each of these delays meant that if we kept proceeding forward, that we might end up with a low quality conference, which would have been a poor outcome for everyone concerned. Therefore we decided to cancel now, while there is time for everyone concerned to amend their calendars accordingly. Ticket refunds will be issued of course too.
We know you're disappointed by this news, as the conference provides a good chance to meet people and gather some enthusiasm to boost your energy levels. We miss the buzz of seeing all of you there too.
So, this means we see you all at CodeTheCity 5 - the culture hack event on 24/25 October 2015
The 5th Northern Lights Conference, which was to take place place on Friday, 23rd October in the auditorium of historic King's College, Aberdeen is now cancelled.
We don't film the talks at Northern Lights, but to get a feel for previous events we've gathered photos under #northlightconf on Flickr, and you can catch the discussion on twitter.
You can also see previous years here: 2014, 2013, 2012, 2011.
Northern Lights is always a little different, this year was to be no exception. We are putting together an exciting programme of speakers, the return of our open space sessions, and a couple of surprises.
And remember, the CodeTheCity civic hacking weekend kicks off the following day, or if you fancy something more competitive check out Devbar.